Want to switch up your date night and need some exciting new options to keep the romance alive? In that case, escape rooms may be just what you're looking for! Although an escape room date night is not what many people would consider romantic, it actually offers several benefits for couples, from developing stronger trust to improving communication skills.
Why An Escape Room Is A Great Option For Date Night
Before we dive into how to go about planning your escape room date night, let's first go over what makes them a great date location in the first place. Nothing brings people together more than a challenge that can only be solved as a group. Fortunately, escape rooms let you and your date get the chance to work through such puzzles right off the bat! At the end of the experience, you can expect a great sense of accomplishment as well as a better understanding of how you two work together and communicate.
Escape rooms are a great option for all couples, whether on first dates or with long-time married couples. This activity makes it easier for first dates to get to know each other without leaving much time for nervousness or awkward silence. Meanwhile, married couples can get a new experience they've never tried before and possibly even learn something new about their partners.
In addition, escape rooms are perfect for double or group dates, as most rooms can accommodate two to six people at once. But most importantly, they are just plain fun! Your date is sure to have a blast with this novel date idea, which is undoubtedly what matters the most for a successful date night.
Planning for the Perfect Escape Room Date Night
Although keeping things simple and going in blind is absolutely fine, we recommend some steps to make the most out of your date.
1. Plan ahead
It's best to always do research before any kind of plan you make, and escape rooms are no exception. First, pick out an affordable escape room in Singapore with a good location that works for you, whether near your area or fun places with a lively nightlife scene. Next, find the best escape room option for you and your date.
Since escape rooms come in all kinds of themes, there are plenty of choices for everyone, from adventure-horror games to more lighthearted yet thrilling ones. Just be sure to go for the one that works for both of you so everyone can have fun. Lastly, keep an eye out for difficulty ratings and consider them when you choose what you and your date are in the mood for.
2. Eat up
It's hard to have fun on an empty stomach, especially when dealing with challenging puzzles that need brain power. As such, grab a bite to eat first before heading into the escape room, which typically lasts up to 60 minutes. Whether it's just a light snack or a full-course romantic meal is all up to you.
3. Don't get too wrapped up in solving the game
Once inside, there's nothing else to do but have fun piecing puzzles together and coordinate to break free on time! While it is undoubtedly great to solve your first escape room, don't get too wrapped up in it and just make sure you and your date both have an amazing time bonding.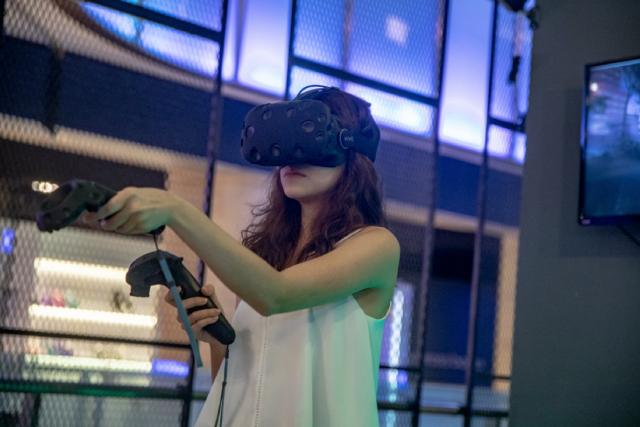 Conclusion
After breaking the ice and (hopefully) completing the escape room, you'll have plenty to talk and laugh about for the rest of the night. Consider cementing the fun experience you've had and the fond memories you've shared by just hanging out for the rest of the date, maybe over some sweet desserts or a walk in the park. You'll have more quality time with your partner and reflect on your recent adventure together.
Looking for a fun and exciting escape room game for your next date night? Look no further than Lockdown Escape, where our wide variety of escape rooms provide the perfect setting for you and your date to have a blast and get to know each other more. Feel free to contact us anytime to learn more about our fun and affordable escape rooms in Singapore.