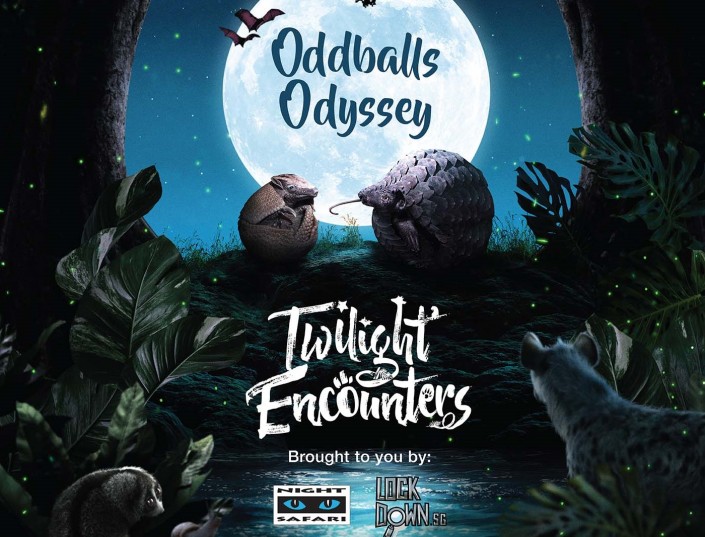 You have always wanted to be a Wildlife Hero, to make a difference and protect your animal friends.
Just when you arrived at the Night Safari, you found out that Neha the Asian Elephant is "Missing"!
As the night gets darker, you must quickly set out to find Neha with the help of her oddball friends and their unique "superpowers". Become the Wildlife Hero that you are destined to be!
Commissioned by Night Safari for the Twilight Encounters 2019, Lockdown and ThinkOut Events organized the "Oddballs Odyssey" event that is being held in November 2019. It is the second large scale escape game to be held inside a zoo, exploring wildlife and having serious fun!
Interested to learn about the animals in Night Safari and have serious fun for your team building? Contact us now!
https://mothership.sg/2019/11/twilight-encounters-night-safari-the-office-is-a-corporate-jungle-and-we-all-behave-like-inhabitants-of-said-jungle/
https://www.facebook.com/wrs.sg/videos/1351448378395873/
#edutainment #animals #nightsafari #wildlife #outdoors
Lockdown and ThinkOut Events is the leader in edutainment in Singapore. We have over 7 years track record of creating the greatest blockbuster games that combine education and entertainment, suitable for corporate companies, government organisations and schools!