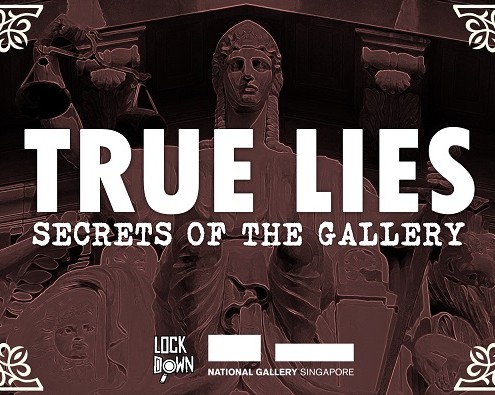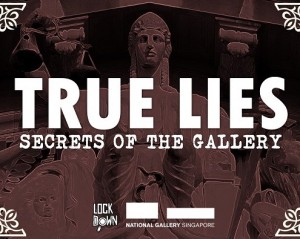 On 1 April 1937, a time capsule was buried under the foundation stone of the then-Supreme Court to mark the 70th anniversary of the Straits Settlement. Shortly after the building was completed, a worker was arrested for stealing some items from the time capsule. Nobody knew where the items had disappeared to, until construction work to convert the building into a wing of National Gallery Singapore uncovered a cryptic note. Could this note be the key to finding the stolen items?
Commissioned by the National Gallery Singapore for Light to Night Festival 2020: Invisible Cities, Lockdown and ThinkOut Events organized the True Lies: Secrets of the Gallery event that is being held in January 2020. It is the first large scale escape game to be held inside an art gallery, exploring interesting history, architecture and artwork while having serious fun! Interested to explore the National Gallery in a different way? Contact us now!
https://thesmartlocal.com/read/light-to-night-festival-2020/
https://www.nationalgallery.sg/festivals/light-to-night-2020-invisible-cities/activities
#edutainment #history #nationalgallery #art #indoors
Lockdown and ThinkOut Events is the leader in edutainment in Singapore. We have over 7 years track record of creating the greatest blockbuster games that combine education and entertainment, which are suitable for corporate companies, government organisations and schools!