If you're looking to reward your staff, why not sign up for our Lockdown Escape corporate membership? They'll enjoy limitless access to escape game adventures as well as eye-opening experiences – and thank you for them!
There are 3 real life escape room experience to choose from, plus 3 new different Lockdown VR escape games launching in June 2020. We are also planning to launch 3 new Lockdown VR escape games every six months!
Simply email us at contactus@lockdown.sg and let us know how many corporate membership cards that you wish to purchase!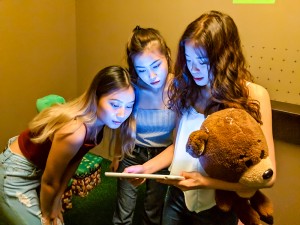 Terms and Conditions
Valid for redemption of ONE game session per day, up to a maximum of 5 people for VR escape or 8 people for real life room escape.
This card is not valid for private or corporate events
This card is only valid up till the date of expiry as printed
Lockdown is not responsible for lost or stolen cards. Members are to inform Lockdown immediately and replacement will be charged at S$30 per card.
If you found this card, please kindly return to 277 Orchard Road #02-02, Singapore 238858.
Booking to be made online at www.lockdown.sg
For enquiries, please email us at contactus@lockdown.sg