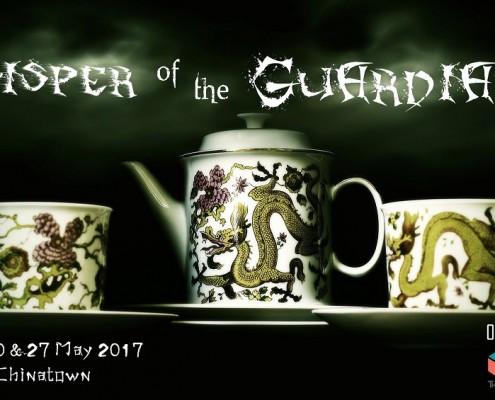 A shop house owner was renovating his attic when he discovered an old scroll, which supposedly contains information leading to the treasure left behind by rich Chinese merchants escaping from the Japanese during WWII. You have been hired to help decipher the scroll, with the promise of a share of the treasure if you find it.
Along the way, you will soon discover that there are guardians of the treasures, loyal families who swore to protect the treasure through generations, who have been waiting for the rightful heir. Can you locate the treasure before the thieves reach them?
Partnering Chinatown Heritage Centre, Lockdown and ThinkOut Events organized the "Whisper of the Guardians" event that is being held in May 2017. It is the first large scale escape game to be held in Chinatown, exploring heritage and having serious fun!
Interested to learn about the heritage of Chinatown and have serious fun for your team building? Contact us now!
http://www.straitstimes.com/lifestyle/hunt-for-treasure-in-chinatown
#edutainment #heritage #chinatown #history #outdoors
Lockdown and ThinkOut Events is the leader in edutainment in Singapore. We have 5 years history of creating the greatest blockbuster games that combine education and entertainment, suitable for corporate companies and government organisations and schools!