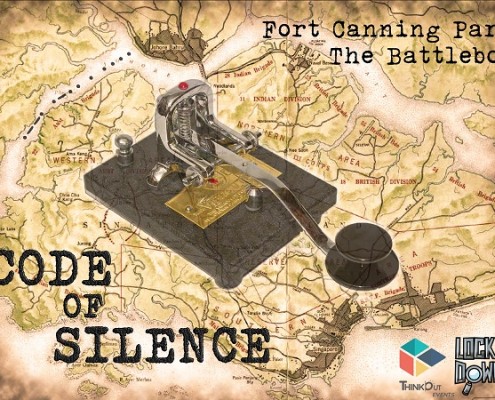 February 1942. The commanders of Malaya Command are deep in discussions in Battlebox over the imminent fall of Singapore and they are running out of time. You have been tasked to activate a top secret protocol, which is to send a code word to the secret agents of Force 136 to escape before it is too late. The code word has been encrypted and the Japanese are approaching soon. The future of the resistance lies in your hands.
Partnering Battlebox Singapore, Lockdown and ThinkOut Events organized the "Code of Silence" event that is being held in March 2018. It is the first large scale escape game to be held inside a World War 2 bunker, exploring history and having serious fun!
Interested to learn about the history of Battlebox and have serious fun for your team building? Contact us now!
http://www.battlebox.com.sg/weblog/2018/03/14/limited-spots-left-code-of-silence-blockbuster-escape-game-saturday-17-march-2018/
#edutainment #history #battlebox #WW2bunker #indoors
Lockdown and ThinkOut Events is the leader in edutainment in Singapore. We have 5 years history of creating the greatest blockbuster games that combine education and entertainment, suitable for corporate companies and government organisations and schools!