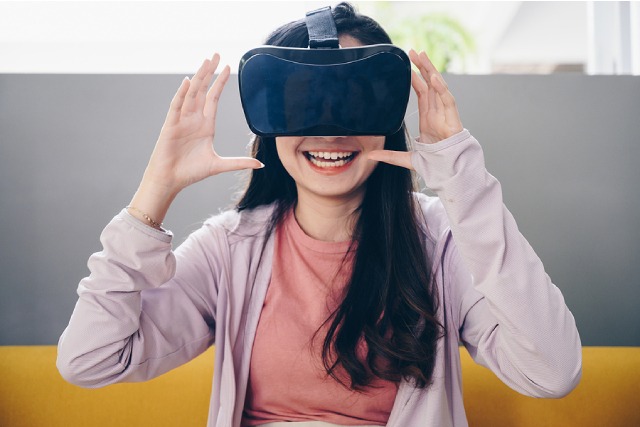 When Covid-19 brought life to a stand-still, it seemed the entire world had shut down, too. Streets were empty, restaurants were closed down, and people were locked in their homes. There was suddenly no place for enjoyment anymore – only worry.
We had to get creative. While being in an actual escape room has its benefits, virtual escape rooms bring the same amount of fun and brain-teasing puzzles, all with the comforts and safety of being at home.
With everything gradually going back to how it was, can virtual escape rooms still be relevant? The answer is yes! We bring you four reasons why.
1. Boost your solution-finding skills
Virtual escape rooms aren't all just fun and games (although they also are). You can use them to enhance and boost cognitive abilities like recall and, of course, problem-solving in the form of puzzles and riddles. Given that you will need to be searching for clues and solving riddles, it is a given that they will help improve problem-solving skills.
Doing them virtually allows you to hone in on the puzzles themselves without getting distracted by your physical surroundings or external disturbances. It grants you an unprecedented level of focus that you can then use for your intellectual betterment.
2. Learn to communicate better 
Escape rooms are group activities and are invaluable to team building. Virtual escape rooms are no exception. In fact, proper communication is an even bigger requirement when doing the online version, as you will need to listen better to the source and then pass on the message through separate platforms (video meetings, phone calls, etcetera). It can get a bit more complicated without the benefit of being there physically, which is why improving your communication skills to solve the puzzles is essential.
3. Get more efficient
It might not surprise you to know that the goal of every escape room is to escape. It's the effort that people put in that boosts their productivity levels. Most times, they bring out the best in people, and it shows in the results.
With virtual escape room games, timeliness is even more of a factor than usual, as a timer constantly reminds you of its presence. Productivity increases under a healthy amount of pressure. With some practice, you will be able to translate these skills into the real world in no time.
4. Pass time productively
The mobility of virtual escape rooms means that you will be able to engage in them whenever and wherever you like. You're now able to keep yourself cognitively and physically busy from your home, your office, or any other location you deem fit. Why be lazy when you can have fun and improve yourself simultaneously instead?
Solve puzzles whenever it strikes your fancy, and watch yourself reap the benefits in time to come.
Conclusion 
After all of this, it's safe to say that virtual escape rooms are a fantastic use of your time. Not everyone has regular access to it, but luckily, Lockdown Escape in Singapore has online escape games aplenty to choose from. So come on down and take a look for yourselves!